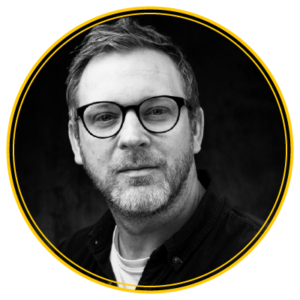 Dan is an experienced delivery focused individual with over 20 years' experience delivering space transformation. From events & exhibitions, hospitality, retail, offices and outdoor space. Driving the creative and delivering beautiful, fun and functional environments for businesses and consumers. Dan has worked across a wide variety of industry sectors including Government, Aerospace, Blue-Chip, Technology and Major Sporting Events – Integrating immersive technology to enhance user experiences. He is a strong professional, highly motivated, and results driven individual who is adaptable, agile and concise in his approach. Dan launched The Creative CO. in August 2021 to build a collaborative agency that is dependable and creative driven.
Fun fact: I used to play drums for UK metal band Fen, and also is a keen darts player.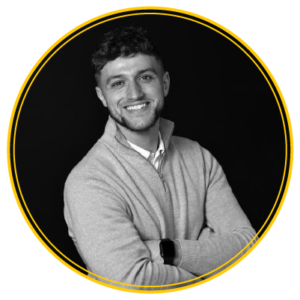 Tom heads up Client Services at The Creative Co, and has a wealth of knowledge winning and delivering brand spaces. He started his career as a contractor, Tom learnt from the ground up on how an exhibition stand goes together but also how to think on his feet in challenging parts of the world. With a move to London, he wanted to experience the agency side of the industry, focusing more on the clients experience through the whole journey and understanding how they work as well as their brand. Tom has successfully managed several high-profile projects, he is known for his excellent communication skills, attention to detail, and ability to work under pressure.
Fun fact: Before exhibitions Toms career was rugby, he now enjoys hobbies which carry a little less risk of injury such as – golf and tennis.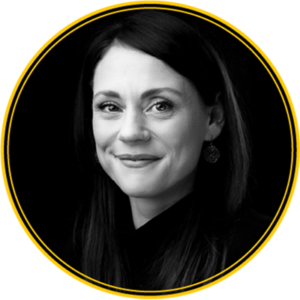 Laura O'Brien
Director Business Operations
Laura is driven by people, an experienced mentor and business leader specialising in getting the best out of colleagues and clients to fulfil business potential. The core of her belief system is that it is possible for a company to flourish whilst working with integrity and creating positive impact along the way.
Her priorities include, protecting a strong company culture, fostering inclusive environments, cultivating working practices which prioritise our CSR policy; designing and implementing robust processes and operating procedure to best serve our clients.
Laura started her career as an Event Manager, working closely with clients to deliver large scale events across the globe. She always enjoyed being part of a team and would always step up to help make the magic happen.
She had a natural ability to understand and communicate with clients, she found she was able to interpret their requirements but also understand their unique pressures and communication preferences, this led her to pursue more client focused roles within Experiential, Digital, B2C and B2B agency environments. Throughout her career in Client Service, Laura has worked with big names across Automotive, Technology, Medical, Pharmaceutical and Travel.
Laura then became Head of Client Services and a Senior member of The Leadership Team, building and mentoring teams in the delivery of In-Person, Virtual and Hybrid events for both the Public and Private Sector. Leading Teams in the delivery of high-profile projects such as the G7 Leaders Summit Ministerial Events.
A creative problem solver, Laura has most recently progressed into Business Leadership, focusing on Commercial and Business Operations and Strategy.
Laura has always had an inbuilt curiosity for people, their work and what makes them tick which she has exercised at every stage in her career to build stronger relationships, brands, and businesses.
Fun Fact: Laura is a Dyslexic Thinker; you might get small spelling mistakes, but you will definitely get big ideas. Laura is passionate about helping Dyslexic children to fulfil their potential and works closely with local schools to fundraise and provide training resources for Parents and Teachers.
Laura was also once actually offered a Ferrero Rocher by an Ambassador (something our older readers will appreciate)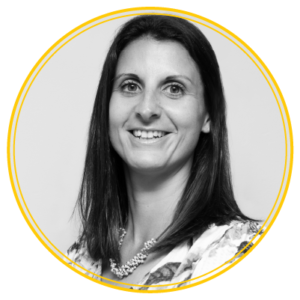 Rachel Roots
Head of Marketing
Rachel is Head of Marketing at The Creative Co, marketing wasn't her intended career. With a vague dream of owning her own cafe business she studied Hospitality Management at the University of Surrey. During this degree she worked for year in USA at Ritz Carlton Hotels. Following this new interest in hotel operations, she started a graduate scheme at Radisson Edwardian Hotels in London. This is where it all changed…
After a couple of years in hotel operations a move into sales and e-commerce team, led to learning the basics of online marketing and e-commerce sales. Next, a career move into Tourism meant marketing both on and offline, then onto an International School. A varied mix of markets but all with a common theme in focus.
Her main drive has always been to showcase the right product to the right people. Marketing, whether it's tangible or not creates different challenges every time. The most rewarding outcome as a marketeer is that you have satisfied clients that return again and again, this means the process is working at every level.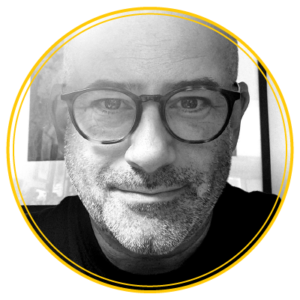 John is passionate about the emotions that brands stir within us. As Lead Creative he aims to amplify this through activation to engage with an audience. Enjoying the whole process is key to each projects success: research, creative strategy, conceptual work and of course delivery.
In addition to three dimensional design he loves to write and make music. He has worked as an event and exhibition designer for twenty years at a number of leading agencies and divides his time between England and Portugal.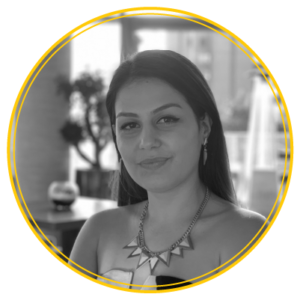 Mariya Ivanova
3D Designer
Since a very early age Mariya has had a passion for creative and design. Floating in-between two very different fields; Interior Design and Psychology, a designer became a more feasible choice.
After completing a BA Degree in Interior Design at Birmingham City University she quickly realised that the end product result with an interior project was too lengthy. 3D Exhibition design was a much more rewarding result, with vision and creativity turned into reality within weeks, sometimes even days!
The possibilities are vast and there's always something new to be learned. Besides working on 3D design projects she also enjoys graphic, brand and print design; "an everything designer". She embraces a challenge and increasing her skillset.
Outside of work, she's a real foodie, particularly curry, maybe apart from the REALLY spicy ones. Cooking doesn't stand far behind eating out, interpreting recipes in my own way. If you challenge her to a FRIENDS trivia, she'll win!